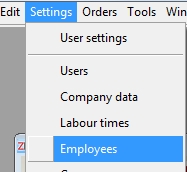 To enter employee data, please open the window Employees first (Settings –> Employees).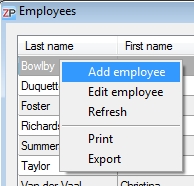 Open the context menu by a right-click into the blank part of the window. Select Add employee in the context menu.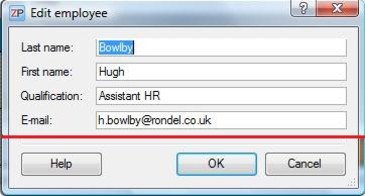 Enter all employee data in the window Edit employee and confirm with OK.
Repeat this process until the data of all relevant employees are entered.
After you have entered all employees, press the F5 key to refresh the display.
You can now see the employees in the Timetable window.
If you would like to use ZePlanner ACalc order costing, please select a GAW group and or enter an individual GAW (Gross Average Wage).