Step 1: Login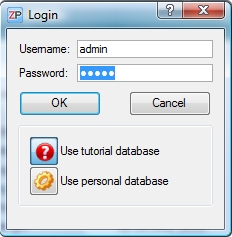 At the first login, your username and the password are both admin.
Click on OK to start ZePlanner – Staff Scheduling Software.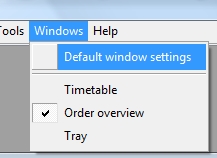 The following short instruction manual will describe the first steps of using ZePlanner staff scheduler.
If you want to hide the short manual, please click on the box next to Hide this window and then on Close.
Note: To arrange the three windows (Timetable, Order overview, Tray) into a clear display structure, please select Windows –> Default window settings.
These windows can be moved to any position.