Step 2: Change password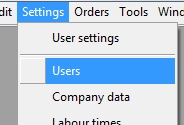 Go to Settings–> Users to open the window Users.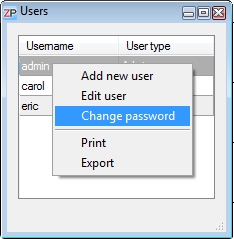 Right-click on the user admin to open the context menu.
Please select Change password.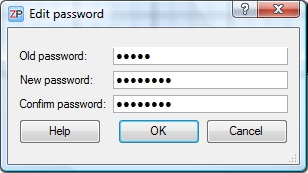 You can change your password in this window.
Please enter admin in the Old password box and then enter the new password twice.
Confirm with OK.
Attention: You are strongly advised to change your password!