Step 6: ACalc order costing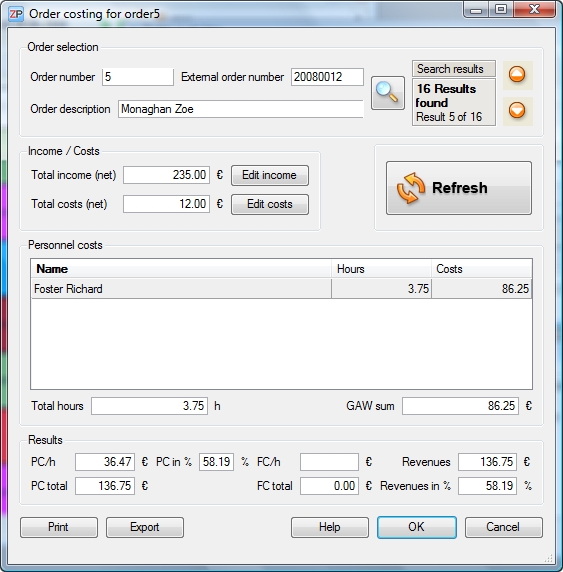 Right-click on an order in the order overview and select Order costing (alternatively: Orders –> Order costing) to open the window Order costing.
After selecting a specific order from the order selection, you can enter the income and the costs.
Open the window Income by clicking on the button Edit income, then right-click in the window Income for order # –> Add income.
Here you can enter the name and the amount of the income.
Repeat this process until you have entered every income of the order.
You can enter the costs analogously (Edit costs –> Costs window).
Both windows can be closed after finishing.
Click on the button Refresh after you have finished.
The order costing will now be calculated with the values you have entered.