4. Installation
You will need approx. 15 MB free disk space in order to install ZePlanner – Staff Scheduling Software.
Start the installation process by double-clicking on the file zeplanner_setup.exe.
Select the directory where you want the program to be installed. Start the installation by clicking on Install.
ZePlanner staff scheduling is equipped with a hardware protection device (dongle) against pirating. Plug the dongle into a USB-port. The Windows hardware assistant should open after a few seconds and install the driver automatically. You can find the dongle drivers in \ZePlanner\drv-usb in case this fails.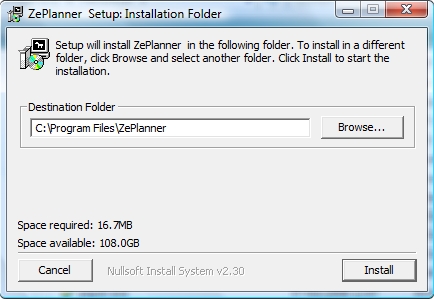 Now you can see the ZePlanner icon on your desktop.
Click on this icon to start ZePlanner scheduling software.